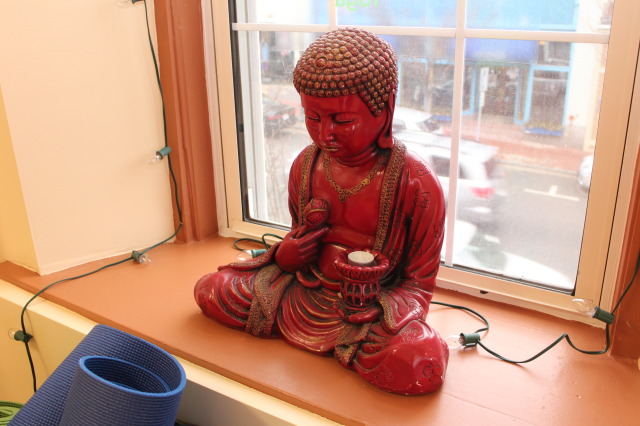 New September Schedule is here!
Are you ready to get back to a routine & find time for yourself again? Take a look at our new September schedule and book Pause Yoga into your agenda!


Yin Yoga, Broga Yoga, Warm Core Flow:
these are some of the new classes on our fall schedule. Read on to learn about these new exciting classes. Download the Mindbody Connect app on your smart phone to be able to check our schedule on the go. Register & even pay for your classes right from your phone!
---
Did you know that in addition to yoga classes we offer health and wellness consultations with Health & Wellness coach (and yoga teacher) Christy LeMire. See her page for more information & to schedule an appointment. Also, Reiki Therapy with Janice Tangney and Jenn Johnson. See their page for details.
Merchandise: mat bags, hand towels, window decals & super cute (and now vintage) People's Yoga Co-op t-shirts are available! Ask your teacher.
Have you heard of Broga Yoga? Broga is a new style of yoga designed for men but open to all. We have added Broga Yoga to our schedule on Tuesday evenings from 5:30 pm
with Scott Nicholas. Do you know a guy who is interested but wary to try yoga? Send him over! First Broga class is FREE in September!

Put YOGA on your calendar like a doctor appointment. Find a class, write it on your calendar in pen, pre-register on-line in advance and take time for yourself!

Read more
Welcome
Ready to commit to a package of classes? Sign-up for a 10-class card or monthly unlimited membership. Are you new to Pause Yoga in Amesbury? Then our New Student Special is for you: 30 days for $40! Sign-up here!