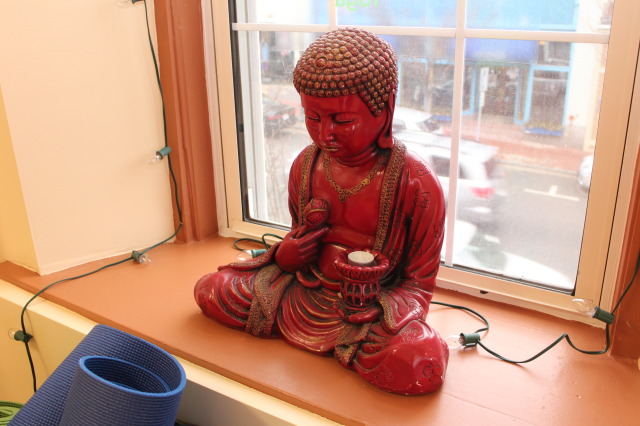 Pause Yoga
Thursday, September 21st is National Senior Citizen's Day. Seniors practice free on this day - so come out and join us! Four classes to choose from on Thursday:
9:30 - 10:45 am All-Levels Yoga with Jennifer
11:00 am - 12:00 pm Gentle Senior Yoga with Jennifer
5:30 - 6:45 pm Gentle Restorative Yoga with Joanne
7:00 - 8:15 pm Level 1 Vinyasa Yoga with Joanne
Happening in August:
Family Yoga Aug 8th and 22nd at 6:30 pm
Yoga + Kayak on Lake Attitash Aug 10th from 6:00 pm
Broga Yoga Workshop Aug 16th at 11:00 am
Advance Your Asana Workshop Aug 23rd at 10:30 am
Community Karma Yoga class Aug 29th at 6:30 pm
Generation Teen Yoga class with Shannon Worth on Tuesdays 5:30 - 6:45 pm for ages 12 - 19; student drop-in rates apply
Lunchtime Move & Stretch class with Shannon Worth on Tuesdays 12:00 -1:00 pm
Yoga by the River has only one class left this season: Sunday, August at 8:30am, $10. Join Paula on Point Shore Rd on the large expanse of green grass with the flag pole in the middle. Bring your own mat or towel, water, $10 or use your membership; park along the street.
---
Summer Student Specials!
Are you a college or high school student looking to exercise this summer? Come to Pause Yoga with your friends!
** Until August 31st: Drop-in $10; 10-Class Card $90; 1-Month Unlimited $80 ** Not available online; bring proof of student status to your teacher to activate these prices.
---
Did you know that in addition to yoga classes we offer health and wellness consultations with Health & Wellness coach (and yoga teacher) Christy LeMire. See her page for more information & to schedule an appointment. Also, Reiki Therapy with Janice Tangney and Jenn Johnson. See their page for details.
Merchandise: mat bags, hand towels, window decals & super cute (and now vintage) People's Yoga Co-op t-shirts are available! Ask your teacher.
Bring on the summer sun to Amesbury, MA!

Take a minute to complete a brief survey to help us serve you better.

As the days warm, we find ourselves spending more time outside. On sunny days we can go out for long walks, work in the garden and relax with family, or go to the beach. Summer brings a more relaxed schedule for some, making scheduling a class more of a challenge. Put YOGA on your calendar like a doctor appointment. Find a class, write it on your calendar in pen, pre-register on-line in advance and take time for yourself!

Read more
Welcome
Ready to commit to a package of classes? Sign-up for a 10-class card or monthly unlimited membership. Are you new to Pause Yoga in Amesbury? Then our New Student Special is for you: 30 days for $40! Sign-up here!